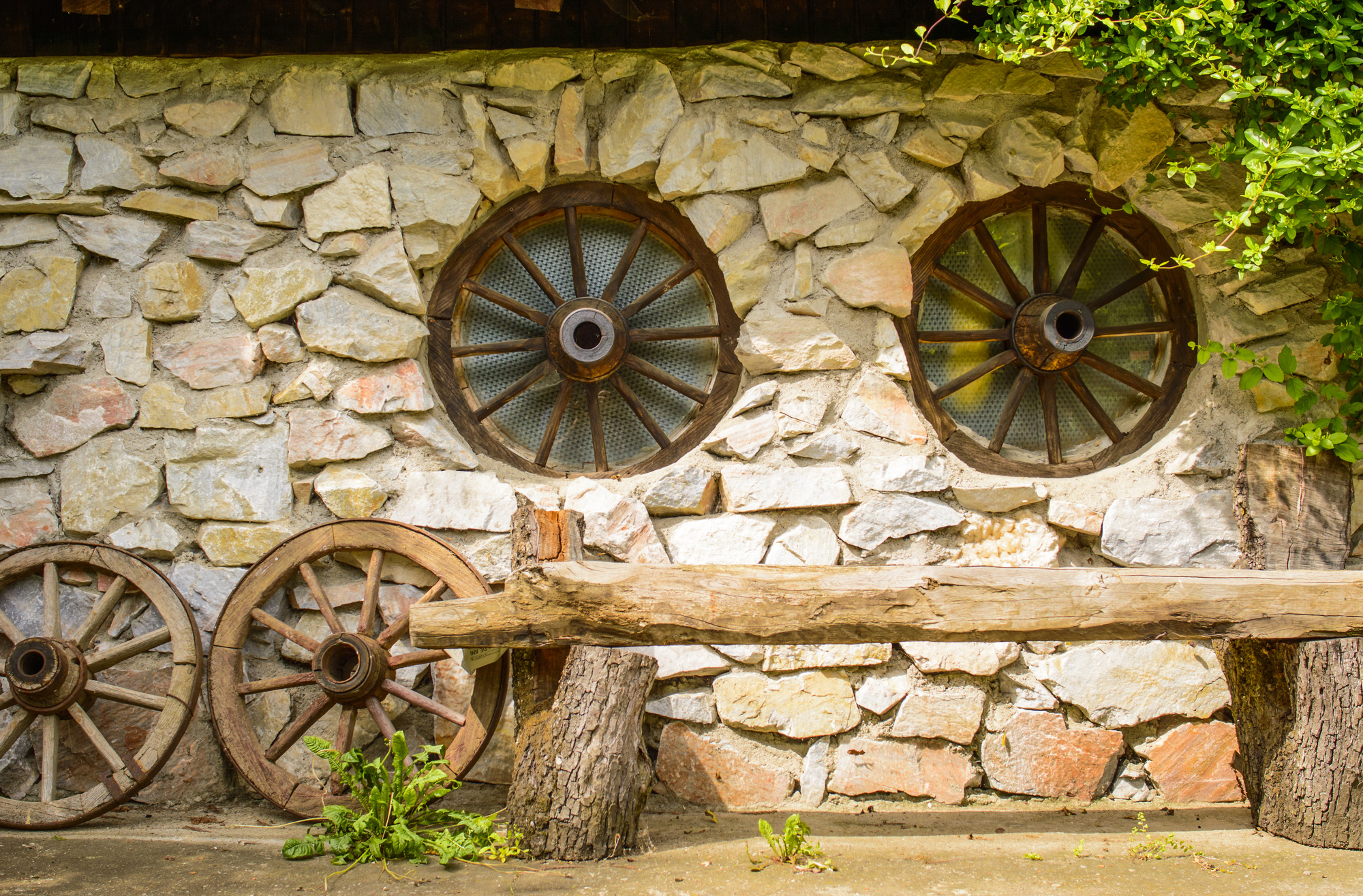 So, you've finally found a home that has the wraparound porch of your dreams. You can't wait to spend half of the summer lounging around on it, watching the world go by.
The only problem?
You have absolutely no idea the best way to decorate it.
Don't worry — this post is here to help you to figure it all out.
Read on to access our favorite farmhouse decor ideas that are perfect for your rustic front porch. We can't wait to help you to turn your house into a home.
1. Accent With A Wall Sign
One of the first farmhouse decor ideas that you need to consider when thinking about how to improve the look of your porch?
Think about what you want the art that you choose to place on the walls of your home's exterior to communicate. Remember, just because you don't have four walls, doesn't mean you can't make the most of the one you do have.
There are lots of different materials that you can choose from when you're in the market for the perfect wall sign.
If you want to continue with your farmhouse, rustic theme?
We especially love the look of wooden whitewashed and distressed signs. You can even have them painted with the perfect saying!
This is one way to ensure that everyone always feels welcome in your home.
You can also look for a wall art that's made to look like an old cutting board that's been repainted, especially if you're interested in the shabby chic look.
2. Get A Bin
Especially during the summer months, there are few things more enjoyable than sitting out on your front porch with a cool drink.
Whether you're sipping on a mint julep or a bottle of your favorite juice, you need decor that looks good while also helping to keep your drinks cold!
That's why we love the idea of picking up a large canister that will hold not just your favorite beverage, but also enough ice to keep things cool.
The rope handles of this beautiful tin canister make it incredibly easy to both fill and carry. So go ahead — spend the entire summer afternoon out on your porch!
3. Let There Be Light
Are you looking to add a little extra illumination to your front porch — but want to ensure that your choice still matches with your farmhouse decor ideas?
If so, then we think that an elegant and rustic candle holder is the perfect way to pull it off. Especially if you're interested in a country look, we strongly suggest going with a lantern-like candle holder.
Not only will this make it easier to see exactly who is coming and going (and from where!) when you're out on the porch. It will also help to elevate the overall look of your decor.
We especially love the look of this white railway lantern. It looks perfect hanging from a nail on your porch, or simply sitting on top of an outdoor side table!
Plus, the glass bulb surrounding the candle means that it will always be protected from the elements. Consider buying several of these candleholders, and creating an elegant cluster of candles on the steps leading up to your home, as well.
4. Combine Storage And Decor
Of course, no list of the top farmhouse decor ideas would be complete without giving you a place to store your firewood.
A roaring fireplace is the staple of any country home — but we know that finding a way to elegantly store your firewood can sometimes be a challenge.
The solution?
Use one of our stunning Rustic Wood Baskets to do the trick!
Not only are the stunning wicker baskets sturdy enough to handle even the heaviest loads of firewood, they also come complete with handles to make transportation easy.
Plus, their design is actually inspired by rustic measuring baskets from a bygone era. If you love the look of hand-woven baskets, but need to combine form and function?
We think these offer you the perfect porch decor.
5. Get Organized
Looking for farmhouse decor ideas that are just as practical as they are beautiful?
If so, then we strongly suggest putting this Marielle Wood Wall Shelf right by your front door on your porch.
Especially if you have pets that frequently require a trip outside, this wall organizer will perfectly hold bags, leashes, and even rolled up dog sweaters and jackets.
If you have a larger family, it also works as an excellent mail organizer. You can even use it to stash a few of your children's favorite toys.
We think that the tin and grey look of this organizer makes it the perfect accent for your front porch — one that will make it incredibly easy to find what you need.
Which Of These Farmhouse Decor Ideas Will You Try?
We hope that this post has inspired you to bring a little country chic to your home's porch.
When it comes to rustic farmhouse decor ideas, it's easy to combine form and function.
Plus, the farmhouse look is a classic design scheme that will never go out of style! Why not try using tin organizers, lantern candle holders, and firewood baskets to elevate the look of your porch?
Of course, the quality of the decor that your purchase makes all the difference.
Browse through our wide selection of stunning products. Don't forget to keep checking back with our blog for even more design inspiration!