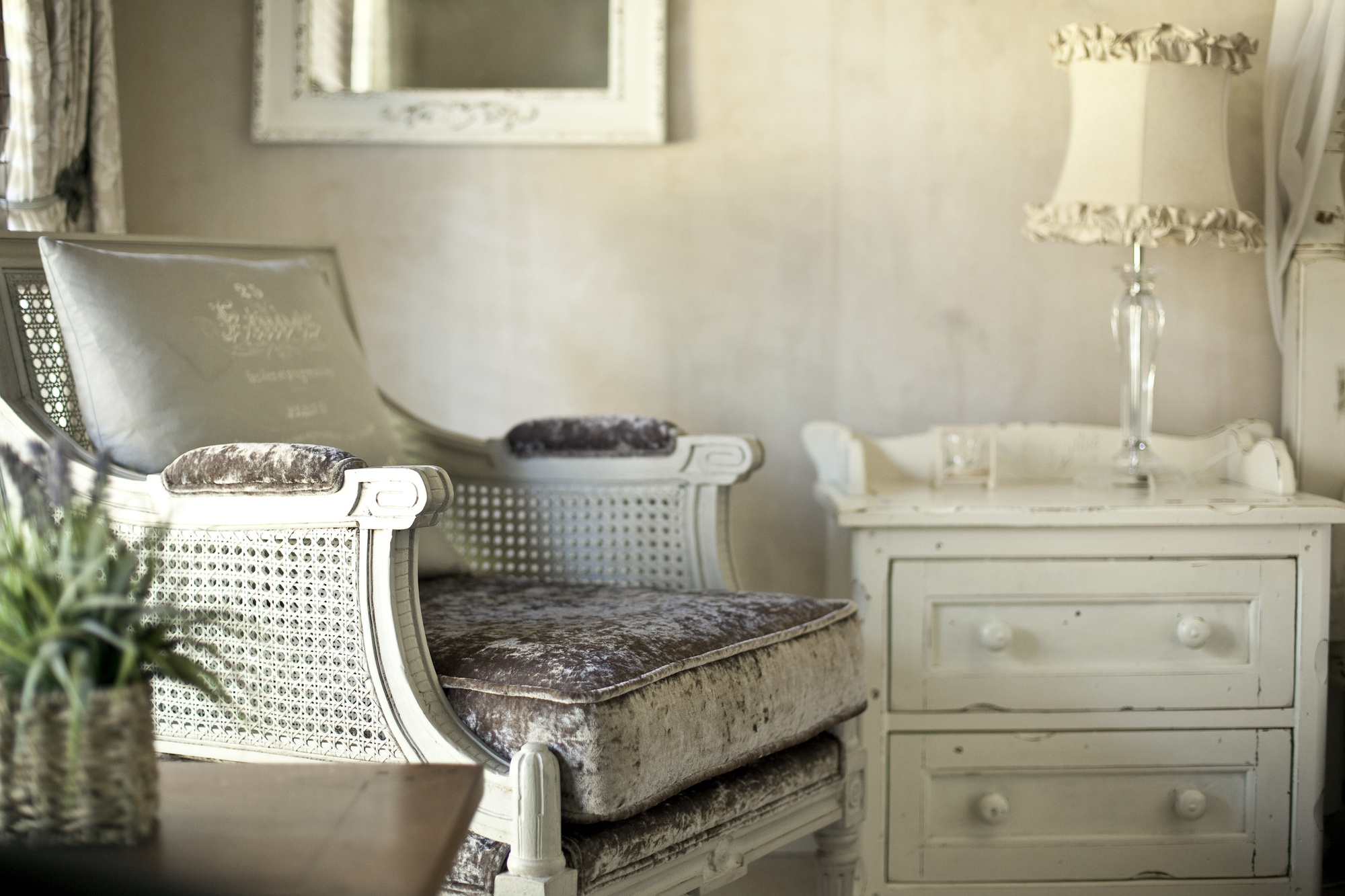 Just from the words below, you'll know if this article is for you.
Rustic furniture. Pallet. Rehabbed. Distressed. Antique. HOMEMADE CHALK PAINT.
If you're still with me, it's because you're a lover of all things rustic. There is such a warmth and comfort that comes with rustic decor, but it can be tricky to pull off. It sounds easy, but it's more than picking an old chair off the curb and giving it a throw pillow.
This article will provide you with the foundation to get started. WARNING: It's addictive and you may never want to leave your house.
You've been warned. Now grab an ice tea in a mason jar and download Pinterest, because we're going into the farmhouse.
Rustic Furniture Can Make Your House a Home
First-hand experience has taught me that the most dated, ugly piece of furniture can have a second shot of life. As long as it has "good bones" (aka, no press board dressers), you're ready to get started.
Let's start with distressing, which is the act of making a piece of furniture look older and worn. Here's a secret that you should know – it's not super difficult to distress a piece of furniture. DIY distressed, rustic furniture is fun and completely transformative. In short, with some sanding paper, paint brushes, paint (chalk paint works GREAT), and furniture wax, you can finish a small to medium sized piece in one day.
Color and Finish
Choice of color and paint selection make a serious impact on furniture, especially when distressed. Here are some general color guidelines to keep in mind:
Using whites, creams, and greys offer a farmhouse, shabby chic look, and the finished furniture lends itself beautifully to wood floors and accents.
Blues and light greens offer a beachy feel.
Bright colors such as orange and pink make great choices for kids' rooms and offices.
Matte colors should be chosen over glossy. Most people prefer chalk paint, but experimenting with different paints is part of the fun.
Your desired level of distressing will determine how many coats of paint you use.
Once the paint is dry, the fun begins! Professionals may use fancy sanding equipment, but your smaller piece should make it through with just a few medium to high grit sandpaper sheets.
When you sand for the first time, you're almost guaranteed to feel a little a anxiety. It's a good rule of thumb to start in the back and get a feel for what you're doing. Keep in mind that the edges, sides, and around the handles and knobs should be more distressed that the rest of the piece. This makes it look naturally worn.
Decorating with Rustic Furniture
So by now you've done your first piece and you're a total convert. Before you go distressing every piece of wood in your home (and you'll want to), start thinking about how much you'll need to change your decor, if at all.
The good news is that rustic furniture is super easy to style. As long as you're not mixing mid-century end tables and 1980's wicker furniture with your new distressed vanity, you should be able to start slowly.
Style #1: Natural Country
Country home decorating works beautifully for folks with an inclination towards antiques, cabins, and simplicity. This style incorporates elements such as claw-footed bathtubs, minimal wall art, and natural-fiber rugs for a relaxed, charming feel.
Rustic furniture in this category should stress the rustic part – plain works well here, as do warm shades of brown (very cabinesque).
Style #2: Shabby Chic
Arguably, shabby chic lends itself to more of the feminine side. Elements include light pinks and greens, white ruffles, small details, antique knick-knacks, and a softer feel than the natural country look. Distressed iron beds look fantastic with shabby chic decor, as do fresh flowers and light, airy window treatments.
A word of caution – too much shabby chic can easily start to overwhelm. When mixing elements of this style in with rustic furniture, make note to blend in simple pieces in cream and white.
Style #3: Mountain Man
Here, it helps to think of lumberjacks, beards, suspenders, work boots, and a deer head or two on the wall.
The mountain man look works much better in one room rather than in an entire house. Red plaid comforters, antique mirrors, and faux bear-skin rugs practically beg to be on this list.
The rustic furniture here can be mixed and matched – ornate antique pieces and rustic homemade furniture work well in this element. When decorating, think utilitarian – such as a fishing rod in the corner or a boot rack by the door. Decor should be sparse, maybe a couple old family photos and lamps. Overhead lighting should be avoided in these spaces.
Style 4: Modern-Rustic Hybrid
This rustic minimalism style is fairly common, with the furniture leaning slightly more towards the "designer chalk paint" look rather than truly rustic. Still, it's a nice option for someone who wants the natural vibe without giving up too much of a modern feel.
Decorating here becomes easy due to theme-friendly items being sold in big box stores, such as hurricane lamps, framed maps for the walls, and a myriad of woven storage baskets. Rustic, oversized entertainment cabinets work beautifully in common living spaces in these homes.
The modern-rustic look works well on a budget, as long as the space is kept tidy and well-lit. The occasional odd trinket works well here – a gold fox statue, a globe, or mismatched picture frames add character and avoid a sterile feel.
Rustic Inspiration
There are numerous magazines, blogs, and Pinterest boards that will help you plan. Keep an open mind and be aware that your rustic furniture and new decor may have a different look than you originally thought – this is part of the fun.
Remember, also, that the charm in this look is its unplanned, time-traveled feel. Working too hard to bring everything together can turn rustic into a mockery of itself, so go with the flow and see where it takes you.
Want more great ideas? Check out Primci for inspiration, shopping, and more!