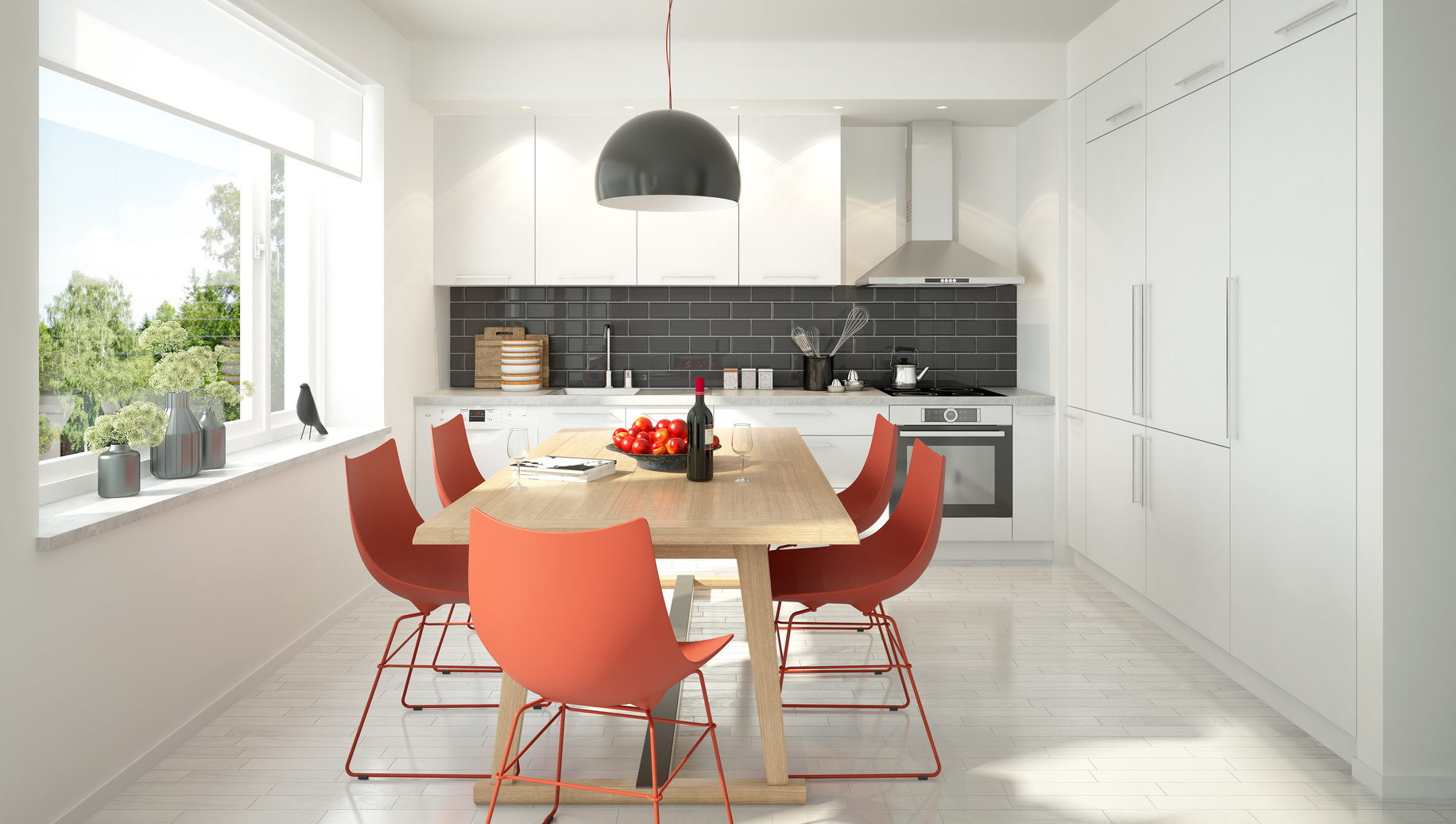 Whether you're in the process of moving into a new home or redecorating your family home, it can be difficult to stay on top of interior design trends.
Sometimes they change like the wind, and sometimes they're just tacky. However, some trends endure. When incorporated properly into your home, they can make your space look modern and fresh.
If you're bogged down by different ways to keep your home stylish, we've got five of the top trends for 2017 right here.
Tech-free
It may be surprising given society's lowering attention spans, but interior design trends seem to be shifting toward tech-free spaces.
This may have something to do with the minimalism trend. Less is more. Technology tends to clutter our minds as well as our living spaces.
Bedrooms are starting to forego TVs in exchange for a quiet, peaceful atmosphere that lets you relax and remain unplugged. After all – if you can't unwind and disconnect in your own home, where else can you?
Fur
If you think you've seen a lot of fur in the most luxurious homes these past few months, you haven't been imagining it! Fur is a great way to spruce up and add a chic, expensive-looking element to your home.
Most of the fur used this way is faux fur, and it's inspired by Nordic design.
Just a little bit of fur is enough; you definitely don't want to go overboard. Drape it over your couch, use it as a rug, or use it to cover your dining chairs for that expert touch of luxury.
Geometry
Geometric patterns have been popping up everywhere, from abstract art to tattoos. An easy way to add a modern touch to your home is to add some geometric artwork.
What's interesting about this particular trend is that it doesn't utilize bright, eye-catching colors. These designs tend to stick to black and white.
This could be another trend inspired by minimalism, or it could just be a sign that we all need to rest our eyes. Regardless, geometric patterns are a great addition to your walls, regardless of what room needs sprucing up.
Geodes
Bring a little bit of nature into your home with geodes!
Once broken open, geodes can reveal beautiful, sparkling patterns of crystal. Place them on your surfaces to create a mystical vibe in your home!
Even if you don't follow their reported magical properties, they can add a great splash of color and air of sophistication to your home.
Warm metal
Warm metals have definitely ben one of the biggest interior design trends this year! Gone is the cool sleekness of silver, and it's been exchanged for shades of rose and yellow gold.
Especially when combined with pastels or a stark white, warm metals provide an inviting and dazzling pop. To keep your furniture from looking dated (let's not remember the gaudiness of furniture in the 90s), try a matte version of these metals.
Stay ahead of the top interior design trends
Trends are constantly changing, meaning that keeping up with every single one might be impossible. Decorating your home is stressful enough as it is, and incorporating too much can leave your home feeling bogged down and gaudy.
Think of these trends as light brush strokes. Apply them sparingly and your home will have that fresh feel that it deserves!
Looking for that perfect trendy touch? Shop our options or contact us!