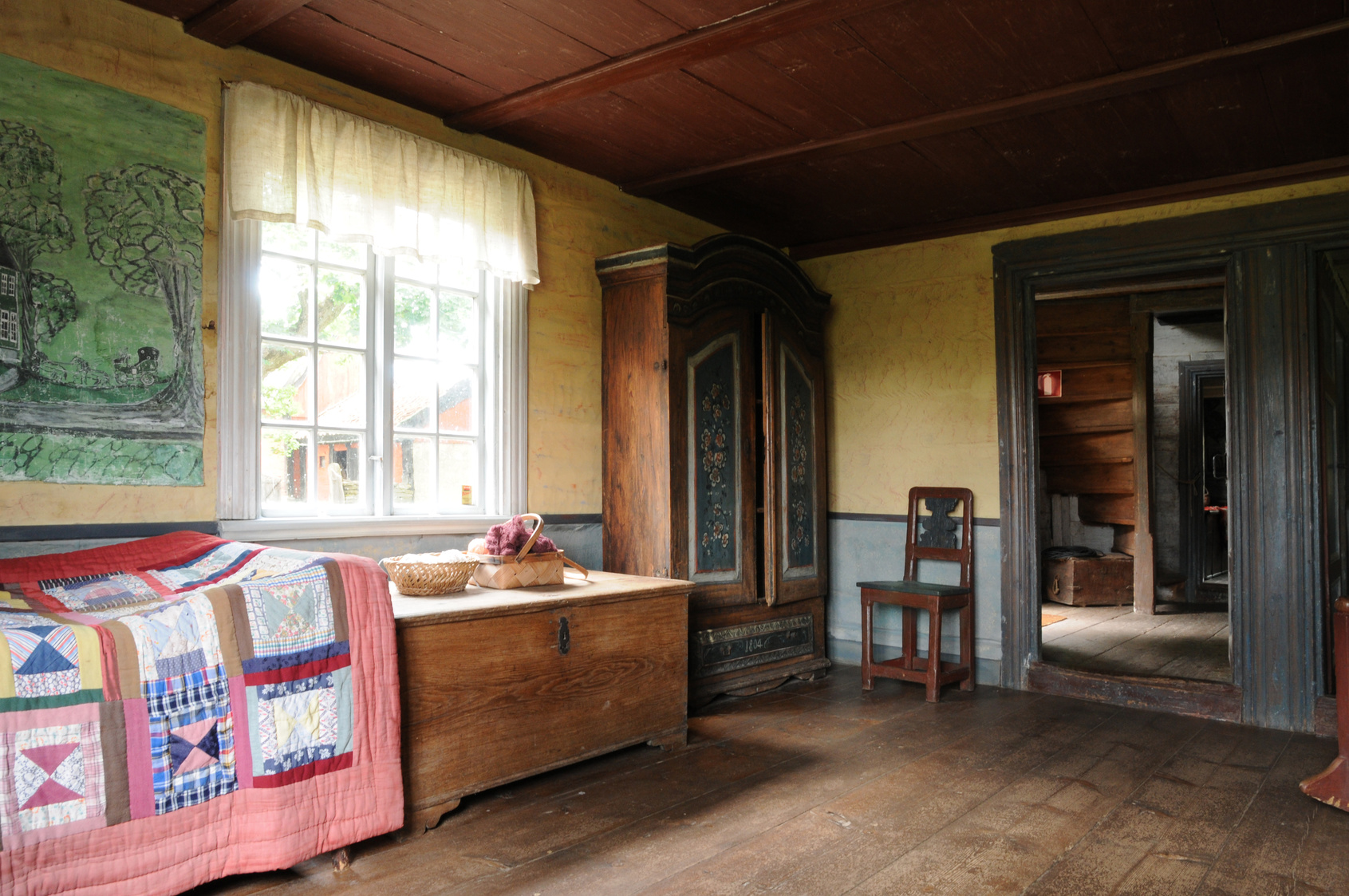 Your bedroom is your sanctuary.
It should be a peaceful, stylish place that you enjoy heading to.
Farmhouse bedrooms are becoming more and more popular, and this style can invoke peace and calm.
If you are looking to switch up your style and transform your master bedroom into a farmhouse bedroom, we're here to help.
Read on to see the five ways you can create a beautiful farmhouse bedroom.
1. Choose a cozy paint color for your farmhouse bedroom
The best way to transform any bedroom is with a fresh coat of paint.
And the right paint color can set the mood of your bedroom.
To achieve the right mix of cozy and farmhouse, you want to choose a calm or cheery color.
Some great colors for this type of style are:
Pale yellow – This can create a fun, cheerful atmosphere in your bedroom.
Neutral, light gray – A neutral color allows you to accessorize in other places of your bedroom. Gray can also create a calm and cozy feeling in your room.
Off white – Off white creates a blank, clean looking room that allows you to create an oasis with your decor. It also isn't stark white, which sometimes creates a cold or sterile feeling.
2. Find rustic furniture
The key to creating a beautiful farmhouse bedroom is to make sure the furniture in your bedroom fits the style.
Rustic furniture doesn't mean that you need to build your own. In fact, many furniture stores nowadays carry this type of rustic feel.
Much of the furniture you will see in a farmhouse type room should be made of wood, or look weathered or antiqued in some way.
3. Add natural elements
In many bedrooms inspired by a farmhouse have elements from nature incorporated in them.
A great way to add a more natural look to your room is by adding a statement wall.
Statement walls are super easy to create, and you can use wood elements to create a more rustic look.
Even some great farmhouse wall art or natural paintings can add to the farmhouse look.
4. Choose pretty prints
Prints make a huge difference when you are trying to recreate a farmhouse-inspired bedroom.
Delicate, floral prints work well, especially if you chose a neutral paint color.
You can work these into your bedspread or throw pillows. Even beautifully printed accent rugs make a great statement in a bedroom.
5. Mix in a bit of industrial
A lot of modern farmhouse inspired bedrooms incorporate industrial furniture and accessories. This keeps things from looking too outdated.
You can incorporate an industrial look with a pop of copper or metals.
Lamps with metal or copper accents provide a great touch of industrial. You can also choose furniture with industrial metal accents that keep your room looking modern but cozy.
Conclusion
There are tons of new trends coming and going. But if you are looking for a style that incorporates modern and classic looks, you may want to try the farmhouse style.
Transforming your bedroom into a farmhouse inspired room is relatively easy.
Just make sure that you are choosing neutral or pastel colors and incorporating natural pieces throughout the room.
What are some other ways that you can transform the bedroom to a farmhouse look? Let us know in the comments!