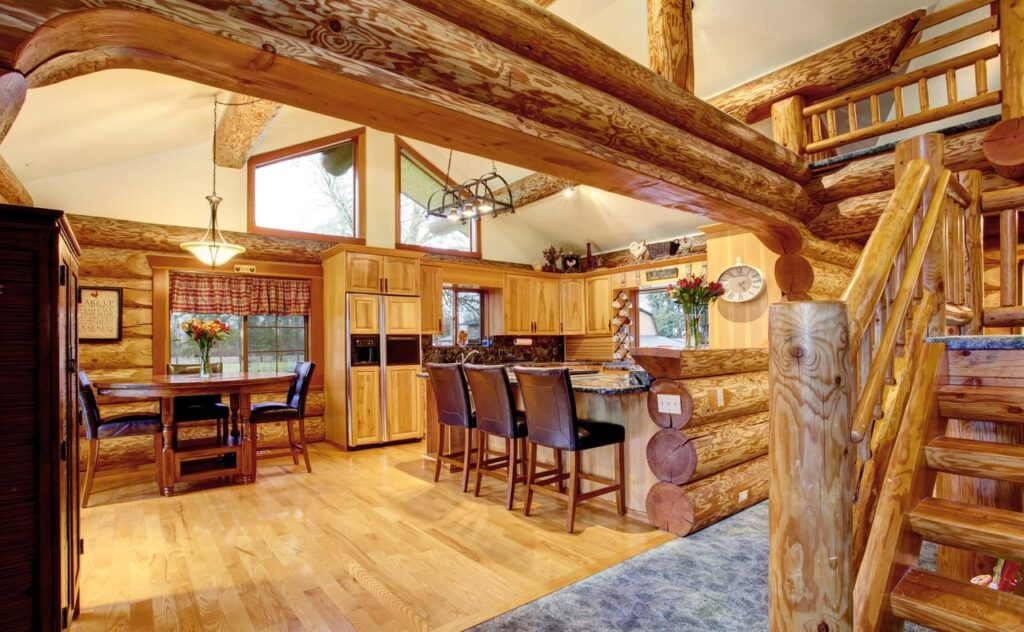 The classic cabin look remains popular for homes throughout the United States, and it's easy to see why.
Log cabins have been popular in the United States since the 1600s. You'll now find similar cabins throughout the country, and people are even incorporating this style into their city apartments.
Cabin furniture can turn a dull space into one that feels like home and shows your personality.
It can be tricky to know which type of furniture to buy to get that rustic, country look. Read on to see the best pieces for your classic cabin home.
Cabin Furniture for All Styles
Just like when you cook, mixing together different styles can create some interesting flavors. If you haven't yet incorporated any cabin furniture into your home, it's perfectly fine to start slow.
Many people like to mix modern furniture with cabin style. This can give you a fresh look while you slowly incorporate new cabin furniture as you find it.
Here are some ways you can add a comfortable rustic style to your home:
A Full-Height Fireplace
There are few things better than a warm fire at home on a winter night. A full-height fireplace is an excellent way to achieve a rustic look while keeping your home comfortable and warm.
Some options for materials include natural stone, copper, and even stainless steel.
New, Natural Charm
Cork and terracotta aren't usually the first materials that people turn towards for finishes. But both are popular choices for rustic style.
These materials add texture and warmth to your home. Terracotta is an excellent choice with a matte finish, and the earthy tones are a natural way to show off your country style.
Cork has recently become popular on side tables and coffee tables. It can even be used as an accent wall and the material absorbs noise so it's great for kids rooms.
Traditional Pieces
When we picture cabin furniture, our minds often go directly to leather furniture and reclaimed wood. There are ways to incorporate these pieces without going overboard, and even just a few traditional pieces can chance the feel of a room.
Consider a reclaimed wood coffee table, which can be an excellent talking point. Add a couple of classic leather armchairs, a linen sofa, and a hide rug. You'll have the basics of a classic cabin and can then incorporate any pieces that are more modern.
Wicker and Rattan
Rattan and Wicker furniture will provide you with the perfect, country look. It's hard-wearing and comes in a variety of shades and styles.
Choose a wicker or rattan dining room or living room set, and you'll easily incorporate that country style.
Wooden Beds
Rustic wooden beds look luxurious and you can choose the perfect bed based on the size of your room. One of the best choices is a handmade cedar log bed which you may even pass down to your grandchildren one day.
When choosing wood for your home, check that the color of the furniture matches any exposed wood within your home. It doesn't need to be an exact match, but it also shouldn't be too contrasting.
Have you been shopping for cabin furniture recently? What did you buy? Leave a comment below!